UNIQUE
WORLDWIDE
Personalised Recommendation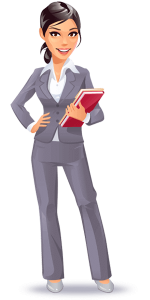 Find out which dating sites are right for you.
Personal recommendation
Find the sites that work for you
Top Dating Sites in your City
New Zealand's Best Online Dating Sites Comparison Tool
About DatingScout.nz
Reviews all of the major dating sites available in New Zealand
Shows you the best one by comparing and contrasting dating services
Uncovers each dating site's cost, purpose, and functionality to help you decide if it's worth trying
Keeps you up-to-date with trends through online dating guides
Gives you pointers and tested tips to up your online dating game
Get started by browsing our main categories: Comparisons for Matchmakers, Dating Sites and Casual Dating Sites
Dating Scout is an online dating site and matchmaker review service. The authority when it comes to the online dating scene, DatingScout is hard at work to provide sound evaluations and the best dating options for any type of relationship you seek.
Our team of dating experts independently tested all the major dating and matchmaker services in New Zealand. To give you honest reviews and figures, we've inspected every function and spoken with real members.
We've been around for years—trust us when we say we know the ropes. Let us help you navigate the big and exciting world of online dating.
What is online dating and how does it work?
The concept of love and intimacy knows no language and boundaries. This feeling may be universal and unchanging, but the search for it is constantly evolving.
Now, you can look for dates, hookups, or the love of your life through a multitude of online dating sites.
Want a sneak peek of what's out there? Take the quiz below! Which online dating sites are right for you?
The beauty and curse of online dating is its accessibility; anyone with a gadget connected to the Internet can use it. Registration is fairly quick and easy, which is why you're most likely to encounter fake profiles.
To ensure you don't fall into a honey trap, we've compiled tips just for you.
Aside from keeping you safe while you date online, we also share some nifty tricks to make online dating exciting:
A picture paints a thousand words, so why don't we take a long hard look at your profile image? Together, let's assess which of your photos is a go or no.
Wondering why you're not getting as much interaction as you'd like? Let's check out that dating profile. We've got tried and tested pointers to make your profile stand out.
If you're wondering which dating sites you should try out, we offer the latest news and insider reports on websites like Elite Singles, Match, and Ashley Madison.
Our guidance doesn't end there: we keep you posted on dating trends and even help you plan out picture-perfect dates.
Is online dating right for me?
If you're looking for anything from a hot date to your true love, then the answer is yes: online dating is right for you.
In this day and age, people's perception of dating has changed. Meeting someone online is as perfectly normal as bumping into a stranger on your way to work. Most online daters are under 35, but online dating have also started catering to 50+ singles.
The chances of finding your match on online platforms are significantly higher now compared to before. With distance no longer a mountainous hurdle, online dating has made millions of matches all over the world. And it will still continue to grow for years to come.
What are the different New Zealand dating sites?
At DatingScout, our dedicated team reviews countless dating sites to provide you with:
1. Test Winners
We've narrowed down our main categories into three: Matchmaker, Personals, and Casual Dating. Browse any of these categories to get our top three recommendations per category.
2. Hidden gems for everyone
What happens if you don't find your interest among the three categories? Don't fret, we've got you covered. For example, check out our recommendations for Niche Dating. Want to score hot dates? Try out Erotic Dating. We keep an eye out on all active dating sites to help you explore.
3. In-depth Analyses
We aim to give you all the details. The only thing you'll do is to decide if the site is right for you. Read up to 200 reviews, and growing, at DatingScout.
Once you have decided to try one or more dating sites, you only have to sign up and start using the existing links in the test reports for free!
Advantages of Online Dating
So, what makes online dating beneficial? We're glad you asked.
1. Ease of contact
We may turn into a stuttering helpless mess when we meet someone new. With online dating, you can say goodbye to this awkwardness. Shoot your shot sans the embarrassment. Send a message and see what happens.
2. Anonymity
If you're a private person, the anonymity that online dating sites give is godsent. That way, you get to meet people without divulging your pertinent details. Contacting and ending a flirtation is also easier, and much less awkward, on online dating.
3. Profile Check 
Is he or she really what you want in a possible partner? Take one long look at a possible flirt's profile to see if you're going to work. 
4. Higher success rate
Online dating sites all have a purpose; you signed up with that in mind. When you're in a dating site with like-minded individuals, the probability of finding a match is higher than say hitching a ride during rush hour.
5. Time-saving
Registration and profile creation takes almost no time at all. Also, most dating sites are available as a mobile app so you can flirt and get in touch while on-the-go.
6. Cost-efficient
Don't worry if the dating site of your choice is pricey. It still won't break the bank as much as your "date chasing" in bars every weekend.
7. Diversity
You'll find out that there's a little something for everyone on online dating. Prefer watching amateur shows than dating? Join a cam site! Want to be babied? SugarDaddy dating is available, too.
8.  Experience
Even if you just wanted to test the waters, you'll come out a different person after joining online dating. For starters, you can learn how to interact with the opposite sex. You can discover yourself better now that you know your wants and preferences.
Advantages of Premium Online Dating
Of course, the best things in life are not free. If you're serious about finding dates or true love, you'll need to subscribe to premium packages offered by online dating sites. Once you do, you'll enjoy these features—and a lot more!
Access to most, if not all, of the dating site's functionalities

Less targeted by fake and not so serious requests

Interact with a lot more people

Priority customer service for any issues or complaints

Attention. Paying premium means you're real and more members will trust and get in touch with you.
Registration and profile creation are usually free functions. You still get to experience dating sites even with a standard account.
Latest Articles
Your Online Dating Survival Guide
Maybe you've never tried online dating before, or maybe you've done it several times before without success - no matter what your situation is, getting better at online dating is certainly not impossible! Just follow this online dating survival guide to keep yourself safe from disappointment, rejection and online scammers.
Less is always more
The first people mistake people make in online dating is thinking that quantity is more important than quality. So they sign up to several dating sites/apps and if they don't find success in the first few days, they sign up for paid services because they think they'll get better chances that way. If things still don't pan out, then they've not only wasted their time, but money as well.
The key to online dating success is to select a few, quality sites/apps that are compatible with your intentions and preferences. Nobody wants to keep tabs on several usernames and passwords, just like nobody wants to fill their phone with online dating apps they won't use a month from now. So think about what you want from a site - are you looking for love or a one-night stand? Do you have any specific racial or religious preferences? Do you want a site/app that's more casual but with lax security, or one that's more strict, but guarantees the safety of their users? By knowing what you really want, you can find success even if you join just one or two online dating sites.
Make your profile more appealing
Now that you've joined an online dating site, the first and most important thing on your to-do list is to pimp your profile. What's the point of putting yourself out there if you're not going to make the most of your opportunity? Think of it as a job interveiw - what do you put on your online dating resume to increase the chances of you getting "hired"? For helpful tips on what you should and should not put on your online dating profile, read our article on How to Make Your Dating Profile Clickable
Staying Safe
Around 90% of people in the online dating scene are legitimate users who want to look for real love, fun flirts, friendship and other types of companionship. So what's the other 10%? Sadly, the 10% is made up of people who sign-up to online dating sites so they can scam people to either steal their identity or their money. Also, among the 90% of legitimate users, you have your fair share of liars, cheaters, psychos and manipulators. So how do you keep yourself safe from these threats? Our Staying Safe With Online Dating article will give you some valuable advice.
Plan your dates accordingly
So you've successfully found someone interesting on an online dating site, and it looks like they're into you as well. Congratulations! Now you need follow through by keeping things interesting. After a while, talking and chatting online might not be enough for your budding relationship and it's time to take the next step: Going on a real date. It's nerve-wracking: Aside from the fact that you're going on an actual date, you're going to find out if they truly are who they say they are. There's no single best approach to planning your first date - it all depends on what you and your potential match. First dates can be agreed upon by both parties, so you don't have to worry about doing the planning on your own. If you want more insight into how first dates go, you can read our post about Planning the Perfect Date.